Sanella Olson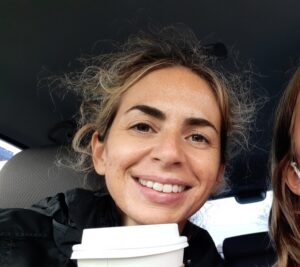 General Medicine Pharmacist
Profile submitted by:
Christina Bui
Brief description of role or responsibilities
Sanella is a Clinical Pharmacist at Campbell River Hospital as well as a UBC Faculty of Pharmacy Preceptor.
Describe how the individual or team made a positive contribution to patient care or their pharmacy department:
How do we love Sanella? Let us count the ways.
Sanella is a light in our department and the definition of going above and beyond. She is dedicated to growing her knowledge and staying up to date as well as patient safety, and nurturing relationships in and out of our department.
She often thinks outside the box or questions the status quo to ensure all possible avenues have been exhausted to ensure patients are at the centre of our care and to help make the other care team member's jobs easier whenever possible. If I were a patient in the hospital I would hope to be taken care of by a pharmacist like Sanella.
Within our department she is a fountain of knowledge regarding CRG's history as well as our policies and procedures. She is a great mentor to our new pharmacists as well as resource to our techs and assistants. She is kind in her speech, generous in her knowledge and consistent in her actions and service. We are so lucky to have her as a face for pharmacy.