Dr. Vincent Mabasa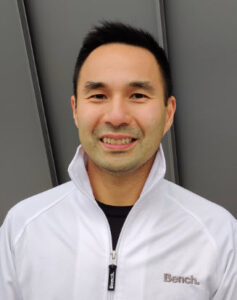 Clinical Pharmacy Coordinator at Burnaby General Hospital and CSHP-BC Branch President
Profile submitted by:
Maddison Gahagan
Brief description of role or responsibilities
Dr. Vincent Mabasa is a Clinical Pharmacy Coordinator at the Burnaby General Hospital and practices in Critical Care. He is also a Clinical Assistant Professor with the Faculty of Pharmaceutical Sciences at UBC. Dr. Mabasa is also serving as the current President of the CSHP-BC Branch.
Describe how the individual or team made a positive contribution to patient care or their pharmacy department:
Throughout my year and a half serving as a CSHP Student Membership Coordinator, Dr. Mabasa has been incredibly supportive and helpful of all the student initiatives that take place within UBC Pharmacy. He is always looking for new ways for students to get involved in hospital pharmacy practice and strives to improve current CSHP programs for students. Not only did he start the CSHP Student Mentorship Program in 2003 as a student, but he also helped to conduct a survey in 2021 for current members and helped implement new changes and improvements to the program. 
Dr. Mabasa has also aided in recruiting new pharmacist mentors, finding unique directions to take the mentorship program in, and improving students' access to new opportunities through this program. Dr. Mabasa is always available to help with new ideas of promoting CSHP and hospital pharmacy practice at UBC, whether it is through helping to find pharmacists to spotlight during our Pharmacy Appreciation Month interview series or providing students with insight into working as a hospital pharmacist through the CSHP Student Symposium and Career Avenues events. 
Dr. Mabasa is also one of the Coordinators for the Pharmacy Practice in Acute and Critically Ill Patients elective course at UBC where he provides pharmacy students with insight into working in the ICU setting and encourages students to explore experiential education placements in critical care wards. 
Dr. Mabasa has demonstrated his ongoing commitment to giving back and strives to make hospital pharmacy practice accessible to all students.