Nichoe Huan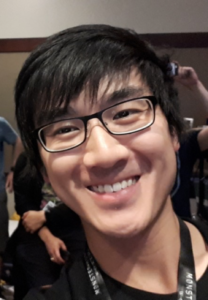 Clinical Pharmacist at Richmond Hospital
Brief description of role or responsibilities
Nichoe is a clinical pharmacist at Richmond Hospital who primarily works on the surgical unit. He has various responsibilities including: assessing patients for drug therapy problems, making evidence-based pharmacotherapy recommendations, and teaching pharmacy students and residents. 
He is also involved in the Lower Mainland Pharmacy Services Residency Program as a Resident Advisor and Academic Day Session lead.
Describe how the individual or team made a positive contribution to patient care or their pharmacy department:
Nichoe has many great qualities which make him an outstanding pharmacy mentor. He excels in his role at Richmond Hospital because he is truly an expert in his field. Partially, his aptitude for the role stems from his ability to make evidence-based decisions. 
Critical appraisal is important in medicine, and particularly so in pharmacy with all the pharmacotherapy recommendations that we make. Nichoe is also an expert of the subject and teaches this supremely well to the students he mentors. He has an intuitive ability to listen and respond to student inquiries that is difficult to replicate. 
He is excellent at providing feedback because he is such a good active listener and truly seeks to understand where his students are experiencing roadblocks. 
Lastly, Nichoe is a source of inspiration to me because of his passion for pharmacy. He understands the impact he can have on patient care, and is not afraid to do more.