Victoria Su
Pharmacy Mentor Spotlight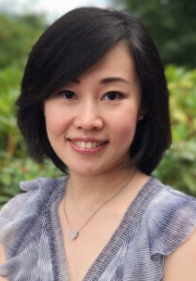 Pharmacy Project Manager for Clinical System Transformation (CST) & Pharmacy Clinical Supervisor
St. Paul's Hospital
Profile submitted by: Renée Dagenais
Brief description of role or responsibilities
Victoria is currently the Pharmacy Project Manager for Clinical System Transformation (CST) at Providence Health Care, and also recently stepped back into her role as the Pharmacy Clinical Supervisor at St. Paul's Hospital/Providence Health Care. In her role with CST, Victoria has been responsible for the planning, execution, and sustainment of CST throughout Providence Health, including acute care, ambulatory clinics, and other associated facilities. On top of all this, Victoria recently completed her 1-year term as President of the CSHP-BC Branch and continues to make significant contributions in her role as the Past President.
Description of how they are a great mentor or has positively influenced you and the pharmacy profession:
I first met Victoria when I joined the pharmacy team at St. Paul's Hospital in 2018 – I had just completed the UBC Pharm.D. program and was nervous to start my first official job as a clinical pharmacist. However, Victoria helped make the transition from school into the real world much easier, as she always made me feel welcome and well-supported in my role. 
When Victoria's previous role as the pharmacist for the Adult Cystic Fibrosis Clinic at St. Paul's Hospital opened up, she readily encouraged me to apply, and helped bolster my confidence when I doubted myself due to having zero experience providing care for this complex patient population. After starting at the cystic fibrosis clinic thereafter, Victoria was invaluable in helping me overcome the steep learning curve, and it is with her coaching and mentorship that I was able to navigate through unexpected obstacles. To this day, Victoria continues to keep her door open to answer questions I may have, share clinical pearls from her experience, and provide guidance in difficult situations. 
Victoria has also played a significant role in helping me gain more experience conducting clinical research – despite the many demands on her time, she enthusiastically agreed to co-precept two hospital pharmacy residency projects and a UBC student's Directed Studies project, as well as co-author a systematic review. While working together on these projects, Victoria has generously dedicated time to help me build proficiency in my research methods and learn how to support pharmacy students and residents in the planning and execution of their research projects. And although I have less experience than Victoria in conducting research, she has always made me feel like a valued member of the partnership and is supportive of my independent thoughts and perspectives.  
These are just a mere few examples of how Victoria's mentorship has positively impacted my pharmacy career and helped me reach where I am today. She continues to lead by example and play a significant role in both my personal and professional growth, and I hope for the opportunity to pay forward what she has instilled in me.