VGH Internal Medicine + Surgical Clinical Pharmacists
Internal Medicine + Surgical Clinical Pharmacists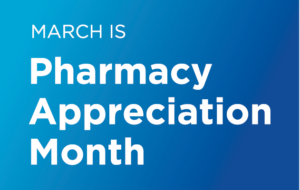 Eric D, Alex P, Alex S. Jessie, Carly, Jenah, Puneet, Katherin B. Yolanda,Tila, Soloman, Karen D, Casara.
Profile submitted by:
Amneet Aulakh
Brief description of role or responsibilities
The clinical pharmacist group embraced the challenge of implementing the first ever pharmacist-managed penicillin allergy-delabeling program at Vancouver General Hospital (VGH). 
These pharmacists overcame the hurdles and took a leading role in assessing and initiating oral amoxicillin challenges for their patients.
Describe how the individual or team made a positive contribution to patient care or their pharmacy department:
Penicillin allergies are associated with inferior patient and antimicrobial stewardship outcomes. The antimicrobial stewardship group ASPIRES, along with the VGH pharmacy department rolled out the Rx-PADS Program in January 2022, with the unit-based clinical pharmacist leadership and primary care team collaboration to improve access to penicillin allergy assessments for penicillin allergy labelled patients. 
About 10% of population reports a penicillin allergy and <1 % of the whole population is truly allergic. Removing a penicillin allergy label provides patient with the best possible antibiotic option available for the treatment of their infection during the hospitalization and beyond.