Robyn Miyata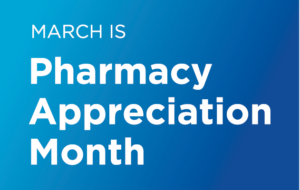 Pharmacy Technician and BPMH LGH Team Member
Profile submitted by:
Dipen Patel
Brief description of role or responsibilities
Verify the most complete and accurate list of all prescription and non-prescription medications the patient is taking on Best Possible Medication History (BPMH) form on Cerner.
Prevent adverse drug events by recording patients' medication stopped or started or changed recently on BPMH form.
Ask patients to describe how much (strength and number of tabs/caps), how often, and when in the day they are taking each medication, including prescription and non-prescription.
If there is difference between medication regimen on PharmaNet and how patient currently taking at home, then clarify the reason for difference and ask whether the prescriber is aware or not.
If patient is transferred from Long Term Care Home or hospital or another institution, then review MAR and perform BPMH based on MAR.
Prior to interviewing a patient, check two patient identifiers (first name, last name, and DOB).
If unable to perform an interview with a patient, then contact family or close relative to perform BPMH.
Focus on task, and actively listen to patient.
Inspect blister pack physically, and review chart to check patient medication adherence.
Record insulin units on BPMH form and confirm with patient that the insulin unit are correct, as those are always different from what you see on PharmaNet.
Perform BPMH by recording Chemotherapeutic drugs if patient is taking at home.
Filling and checking medication before sending to desired ward, and perform independent double-check for refill lists.
Answering phone calls, and printing labels of medication as requested by nurses.
Access to narcotic medications from safe cabinets and restock narcotic medication in Omnicell wardstock cabinet to give an easy access to nurses or other providers, for continuity of patient care.
Mix Home IV medications as per request and supply home medications to patient on scheduled time.
Restock medications in Omnicell cabinets on daily basis for nurses to get easy access medications on ward.
Describe how the individual or team made a positive contribution to patient care or their pharmacy department:
Medication reconciliation is important for patients on admission, transfer, and discharge. If a BPMH done correctly, then it will be smooth for physicians to do the admission, transfer, or discharge correctly. Patient care is major component. BPMH helps to reduce adverse drug events like omissions, duplication, or incorrect orders.
BPMH is performed in various areas, such as the emergency department, inpatient services, ambulatory services, short-term stay during hospital, or prior to surgery – all contribute positively to patient care.
Pharmacy Technicians are best to list all medications including prescription, non-prescription, traditional, holistic, herbal, vitamins, supplements, and street drugs – including the dose, frequency, route of administration, strength.
Pharmacy technicians work together with pharmacists, physicians, nurses, and other providers to ensure accurate and comprehensive medication information is communicated across transitions of care (i.e. admission, transfer, or discharge).
Pharmacy Technicians note down differences between the medication regimen the patient is taking at home by performing BPMH, and the prescribed medication order at care transition or PharmaNet. Not only recording list of medications, Pharmacy Technicians are able to identify unintentional discrepancies like dose added or changed, or omitted medications.
Documenting patient allergies and assess whether is true allergy or intolerance.
Recording previous antibiotics used in previous 3 months.
Asking questions regarding social history and record into clinical system.
Mix Home IV medications or batch ward stock IV bags that helps to contribute to patient care in hospital settings.
Compounding sterile and non-sterile products in safe and appropriate manner by following NAPRA standards.
Perform pharmaceutical elegance and affix auxiliary label on medication before sending to ward.
Establish healthy relationship with patient and giving best quality of patient care by sending medication to ward on time.
Reaching out to community pharmacies and family to bring non-formulary medication to hospital, and provide all medications during hospital stay.
Robyn deserve kudos truly because she has contributed 35 years of patient care consistently.