Sanjiv Khangura and Phuong Hoang
Sanjiv Khangura and Phuong Hoang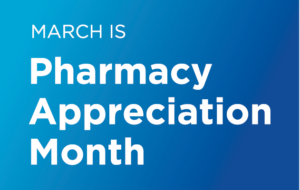 Pharmacy Managers at Royal Columbian Hospital
Profile submitted by:
Mike Wang
Brief description of role or responsibilities
Sanj and Phuong are the pharmacy manager at the dispensary at Royal Columbian Hospital. Their daily duties include managing inventory, liaising with suppliers, managing the workflow, and hiring staff. 
In short, the work they do in the background ensures that the Royal Columbian Hospital is supplied with medication. 
Their work is extremely busy and stressful and they both make lots of sacrifices to ensure the hospital is properly supplied.
Describe how the individual or team made a positive contribution to patient care or their pharmacy department:
When Sanj took me in to work on a directed studies project, I do not have much experiences with hospital pharmacy at all. He was very patient and provided me with guidance and training on the workflow and organization of the dispensary at the Royal Columbian Hospital. Sanj introduced me to his team and provided me with all the necessary resources for my project. Additionally, he provided me with honest feedbacks regarding my work to help me improve.
Phuong was very knowledgeable and provided me with guidance on conducting literature research and helped me develop my methods for my research. She was extremely quick at responding to my questions. 
Both Phuong and Sanj provided me with insights and helped me design my own poster for my first CSHP conference. I gained a deeper understanding of hospital pharmacy under both of their guidance.