Vince Mabasa
Pharmacy Mentor Spotlight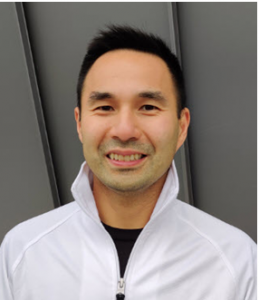 Clinical Coordinator & Critical Care CPS
Burnaby Hospital
Profile submitted by:
Mike Kammermayer, Gloria Su,
Joanne Marquis, Elaine Tung
Brief description of role or responsibilities
Vince is the Clinical Coordinator at Burnaby Hospital for a team of 15 Clinical Pharmacists and 4 Clinical Pharmacy Technicians, while maintaining his clinical practice as the ICU pharmacist. In addition, he precepts numerous hospital pharmacy residents and PharmD candidates every year, coordinates and teaches the critical care elective for the UBC Entry-to-PharmD program, and co-coordinates the Grand Rounds education series at Burnaby Hospital. On top of this, Vince is a husband and father of two and yet still finds time to act as the current President-Elect of BC-CSHP.
Description of how they are a great mentor or has positively influenced you and the pharmacy profession:
At Burnaby Hospital, Vince does so much more for his staff than simply coordinate the clinical activities. His mentorship and leadership are exemplary and the impact he has had on each of our pharmacy careers has been profound. Vince takes the time to understand the clinical and professional goals of his staff, and works with us individually to help us reach them. For each of us, he has sought opportunities to advance our practice, and has pushed us to take on new and challenging clinical areas and to pursue leadership training opportunities. Vince shares his love of teaching by providing opportunities to be involved in the courses he teaches for UBC, as well as by nominating us to be speakers for Grand Rounds at Burnaby Hospital and CSHP events. By opening these doors for us to advance our pharmacy practice and expand our roles, Vince has not only made each of us stronger clinicians but has also inspired us to "pay it forward" by teaching and being mentors ourselves to newer learners. Vince has already built a lasting legacy from his own noteworthy career, but his impact on the careers of the hundreds of students, residents, PharmD students, and employees elevates his legacy exponentially. On behalf of all of us whose lives and careers you've positively impacted through your mentorship – thank you!