Sumeet Hayer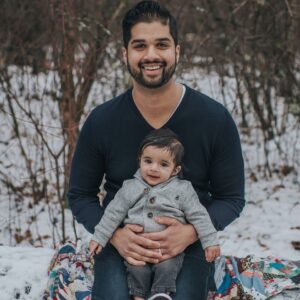 Clinical Pharmacist in General Internal Medicine at the University Hospital of Northern British Columbia
Profile submitted by:
Serena Quan
Brief description of role or responsibilities
Sumeet is a clinical pharmacist in General Internal Medicine at the University Hospital of Northern British Columbia, providing direct patient care alongside an interprofessional care team.
Describe how the individual or team made a positive contribution to patient care or their pharmacy department:
Since meeting Sumeet on my first day of residency, his warmth and positivity have not waivered. He brings his vast knowledge and experience to provide thoughtful considerations to the team, in addition to the humour and lightheartedness he exudes.
I had the pleasure of having Sumeet as my practice educator during my Medicine rotation and witnessed how crucial his role is within the care team. In addition to maintaining his daily responsibilities, he helped to develop my thought process and push me out of my comfort zone by seeking collaborative opportunities with the nurses and physicians. His dedication to provide exemplary patient care is clear as his colleagues continually seek and value his opinion.
I am looking forward to calling Sumeet my colleague and hope he continues to share chocolates once we no longer share an office space. 🙂
Thank you Sumeet!