Rose-Marie Reddy
Pharmacy Mentor Spotlight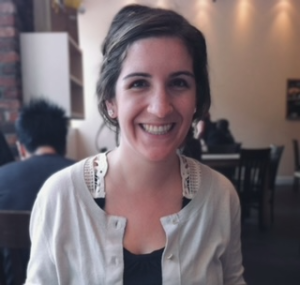 Clinical pharmacist 
BC Cancer Agency, Abbotsford
Profile submitted by: Amy Lim
Brief description of role or responsibilities
Clinical pharmacist at BC Cancer Agency in Abbotsford to provide chemotherapies in collaboration with physicians and nurses.
Preceptor of BC Cancer Residency Program to teach and support oncology residents.
Trainer pharmacist to train new pharmacists and technicians.
Description of how they are a great mentor or has positively influenced you and the pharmacy profession:
Rose-Marie is a dedicated and exceptional oncology pharmacist who inspires people around her. Over 10 years of experience at BC Cancer Agency, she has been providing excellent patient care and supporting others with her knowledge and resources.
She demonstrates how a pharmacist can make an impact in providing and optimizing chemotherapies in collaboration with physicians and nurses. To support patients, she is always happy to share her knowledge and experience on pre-medications and chemo drugs, for better tolerability and reduced toxicities.
She is a great mentor for the whole pharmacy team. She is always approachable for questions and willing to help others to learn and improve. For the past 10 years, she has successfully trained many newly hired staffs and delivered consistent quality of training, with genuine care and encouragement. Even during COVID pandemic, with overwhelming workload and changes, she continued to be supportive with positivity and managed to mentor a resident with the BC cancer residency program.
She is a truly a source of inspiration and well deserves this recognition!