RCH Outpatient Chemotherapy Team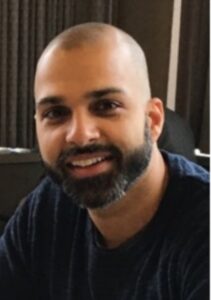 Dispensary Supervisor
Royal Columbian Hospital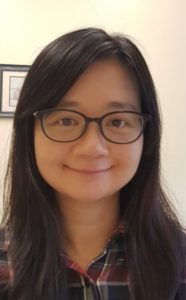 Pharmacist
Royal Columbian Hospital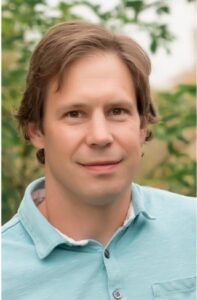 Pharmacist
Royal Columbian Hospital
RCH Pharmacy Dispensary (dispensary pharmacists, pharmacy technicians, pharmacy assistants) ​
Profile submitted by:
Shirley Su
Brief description of role or responsibilities
Sanjiv is the dispensary supervisor. He oversees all drug distribution-related processes including inpatient and outpatient pharmacy services.
Jenifer is the outpatient chemotherapy clinical pharmacist who works directly with the oncology team and patients.
Warren is a pharmacist who works in both the hospital's dispensary as well as the wards clinically.
Description of roles to improve patient care or provide pharmacy services during the COVID-19 pandemic
The Royal Columbian Hospital Pharmacy Department is one of several sites in the Fraser Health region that provide outpatient chemotherapy services. Prior to the pandemic, patients or their caregivers were able to pick up chemotherapy prescriptions directly from the hospital dispensary.
During the pandemic, the outpatient chemotherapy team led by Sanjiv and Jenifer recognized the need to minimize contact and hospital exposure for our immunocompromised patients and their family members. As a result, they spearheaded and implemented a courier service for outpatient chemotherapy medications immediately in April, shortly after the pandemic was declared. In particular, we would like to highlight the exceptional contributions to this program made by Warren, one of our pharmacists. At the start of this program, he organized and expedited the delivery of approximately 50-75 prescriptions for tamoxifen when it returned from backorder in just a few days. Warren troubleshot most of the issues when trialling the first batch of medications for delivery. He created a streamlined filling system for the packaged medications that were ready to be delivered. In addition, the chemotherapy outpatient clinical pharmacist, Jenifer, offered consults over Zoom to educate and review medications. We deliver approximately 40 prescriptions per week, and with the ongoing pandemic, our delivery service will be continuing indefinitely.
In hindsight, the greatest challenges in establishing this service were the time-sensitive need to develop a new procedure, as well as accommodating for the increased workload. However, we are proud that Sanjiv, Jenifer, Warren, and our entire pharmacy team rose to the occasion and truly made a positive impact in our patients' lives.
Description of impact to improve patient care or provide pharmacy services during the COVID-19 pandemic
Since this service was launched, our department has received many grateful messages of appreciation from our patients. For example, near the beginning of the pandemic, a caregiver of an oncology patient called Jenifer in panic because she was unable to pick up her mother's medication due to self-isolation. She was extremely relieved to hear that our pharmacy implemented a courier service going forward and expressed her thanks for our work. Please see below for other testimonials from patients.
Testimonials From Patients
"Thank you so very much for having the RCH Prescription delivered by courier. (It arrived this Tuesday afternoon!).
It was one less thing to worry about and the "worry" list was a long one.
Thank you so much to all who did their part to make the decisions in this."

Source: Patient's email to RCH Pharmacy
Date: April 14th, 2020



"Patient wants to pass along his PRAISE for RCH Pharmacy. He refills his hydroxyurea from RCH Pharmacy"

Source: A hematologist at RCH, who shared feedback from a mutual patient
Date: May 11th, 2020



"A big thank you to the Royal Columbian Hospital pharmacy staff who looked after getting prescriptions delivered during the COVID-19 pandemic. I thanked the delivery driver personally, but many thanks goes to the pharmacy staff, who have this system worked out so amazingly well."

Source: Fraser Health President & CEO, Dr. Victoria Lee, who shared feedback she received from a patient in an email to all Fraser Health staff
Date: February 2nd, 2021