Nicole Rahiman & Kelly Riley
Pharmacy Technician
Royal Columbian Hospital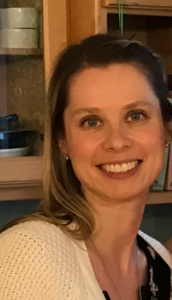 Clinical Nurse Advisor
Royal Columbian Hospital
Profile submitted by:
Shirley Su
Brief description of role or responsibilities
Nicole Rahiman is a Pharmacy Technician and is responsible for training pharmacy staff on automated dispensing cabinets and oversees operations with Omnicells at Royal Columbian Hospital.

Kelly Riley is a Clinical Nurse Advisor at Royal Columbian Hospital and is responsible for training hospital staff on automated dispensing cabinets and troubleshoots Omnicell issues for units throughout the hospital.
Description of roles to improve patient care or provide pharmacy services during the COVID-19 pandemic
Throughout the pandemic, workflow across units is constantly changing, particularly in Critical Care, COVID cohorts and units with outbreaks. Nicole and Kelly have played an integral role in ensuring efficient workflow through their amazing work at customizing Omnicells to fit each unit's unique circumstances.
When the COVID cohort was first established in ICU, Nicole and Kelly immediately developed a plan to redistribute Omnicells to maintain adequate supply while minimizing cross contamination. A significant challenge was moving from two Omnicells to a single one for each ICU cohort while maintaining sufficient space for the vast number of essential medications. In close collaboration with ICU pharmacists, they moved quickly to revise the wardstock list and quantities stocked to ensure ongoing accessibility.  
This is one of several instances of Nicole and Kelly adapting to the unprecedented circumstances brought on by the pandemic. Whether it be the constant shuffling of unit assignments, the shrinking of COVID cohorts or outlining new Omnicell cleaning protocols, they have needed to creatively repurpose drug distribution systems to ensure seamless patient care.
Alongside this additional workload, Kelly increased the number of Omnicell training sessions due to COVID restrictions on class sizes. She also developed resources for Omnicell trained staff being re-deployed to Pyxis (another automated dispensing cabinet) facilities.
Description of impact to improve patient care or provide pharmacy services during the COVID-19 pandemic
Nicole and Kelly's behind the scene impact is evident everyday as patients have continued to receive wardstock medications in a timely manner. They have ensured our automated medication distribution remained in line with COVID safety protocols. Lastly, throughout numerous changes in cohorting, their work has helped reduce the need for pharmacy troubleshooting from the dispensary.