Marco Lee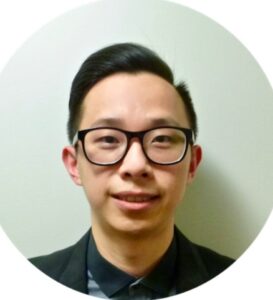 Clinical Pharmacist at Richmond Hospital
Profile submitted by:
Cheryl Barrera
Brief description of role or responsibilities
Marco looks over and reviews each patient's medications, prepares discharge prescriptions, does medication reconciliation, and counsels patients on their medications.  Marco also liaises with an interdisciplinary team for quality patient care, and also acts as a mentor to his fellow pharmacists. 
Describe how the individual or team made a positive contribution to patient care or their pharmacy department:
I've had the pleasure to work with Marco Lee on our unit. I am a CML and I work alongside an interdisciplinary team to ensure a safe and smooth transition home for patients coming from hospitalization. 
Marco has helped the team, in multiple occasions, by preparing discharge prescriptions, doing his due diligence of medication reconciliation and counseling patients on their medications. His assertiveness in making the team aware of potential discharge challenges, i.e: new diabetic patients requiring insulin or home IV patients, is greatly appreciated. He works efficiently and effectively alongside the interdisciplinary team to ensure seamless continuity of care for patients being discharged home from the hospital.
I'd like to give kudos to Marco for his hard work, passion, and dedication to his profession as a Pharmacist. His impeccable knowledge on medications and optimism as a leader and team player is worthy of recognition.