Bita Bateni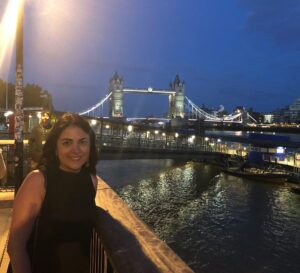 Profile submitted by: Tania Alia
Brief description of role or responsibilities
Bita is currently the CPS for the inpatient heart transplant program and inpatient/outpatient renal transplant program.
She participates in direct patient care, as well as program development, research, and precepting.
Describe how the individual or team made a positive contribution to patient care or their pharmacy department:
I have been lucky enough to work with Bita in two different roles thus far, in both heart transplant and kidney transplant. Prior to entering the renal transplant line, I learned a lot from Bita as the heart transplant CPS. When I would reach out to discuss a heart transplant patient, Bita was always a wealth of knowledge and was available whether it was answering a question, teaching, or just bouncing around ideas.
When the temporary kidney transplant line came up, I wasn't confident that it was something I was capable of doing until Bita encouraged me to apply. I am eternally grateful for her encouragement because I grew so much in this role and became a stronger clinician, and I truly attribute a lot of this growth to having her as a mentor. Anyone who knows Bita knows that she loves teaching and is always there if you need support. She is so approachable and non-judgemental, and I was never afraid to go to her if I had a question (no matter how small or stupid I felt that it may have been).
Bita's dedication to the profession and her patients is truly inspiring. She advocates for her patients and consistently goes above and beyond to make sure that they are receiving the best care they can get. She does this while maintaining leadership roles, teaching, and doing research (while also being a wife, mother, and friend). 
Anyone who works with Bita immediately sees how caring and dedicated she is, and she truly pushes me to continue to grow and progress in my career.