Tim Lau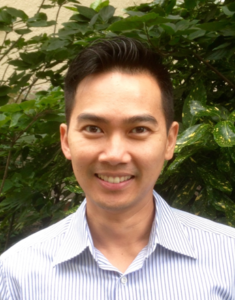 Clinical Supervisor
Vancouver General Hospital
Profile submitted by:
Cesilia Nishi
Brief description of role or responsibilities
Dr. Tim Lau is a Pharmacy Clinical Supervisor at Vancouver General Hospital and a Clinical Associate Professor at UBC's Faculty of Pharmaceutical Sciences. He is an integral part of the COVID-19 Therapeutics Committee as part of the pharmacy voice.
Description of roles to improve patient care or provide pharmacy services during the COVID-19 pandemic
In response to the COVID-19 pandemic, Tim played a key role on the provincial COVID-19 Therapeutics Committee (CTC). This included maintaining meeting minutes for the committee, updating the CTC on latest literature on ribavirin, colchicine and ivermectin, preparing documents for the CTC's recommendations. He was also involved in the in-hospital approval of various agents used for COVID-19 such as remdesivir and tocilizumab. Based on the CTC's recommendations, Tim helped to quickly turn out a tocilizumab PPO within 24 hours of the recommendations being made. Beyond his work on the CTC and therapeutic PPOs, Tim has been integral in both developing widely used COVID-19 vaccine PPOs, answering the innumerable questions asked daily by staff, and as a priceless resource for pharmacy departments across the province.
Description of impact to improve patient care or provide pharmacy services during the COVID-19 pandemic
As a result of Tim's efforts, he ensured appropriate usage and dosing of restricted agents such as tocilizumab for COVID-19, among countless other contributions to the treatment and prevention of COVID-19 in both an acute and community setting. As the COVID-19 pandemic continues to unfold, he continues to keep our pharmacy department updated on the latest CTC recommendations and procedures.